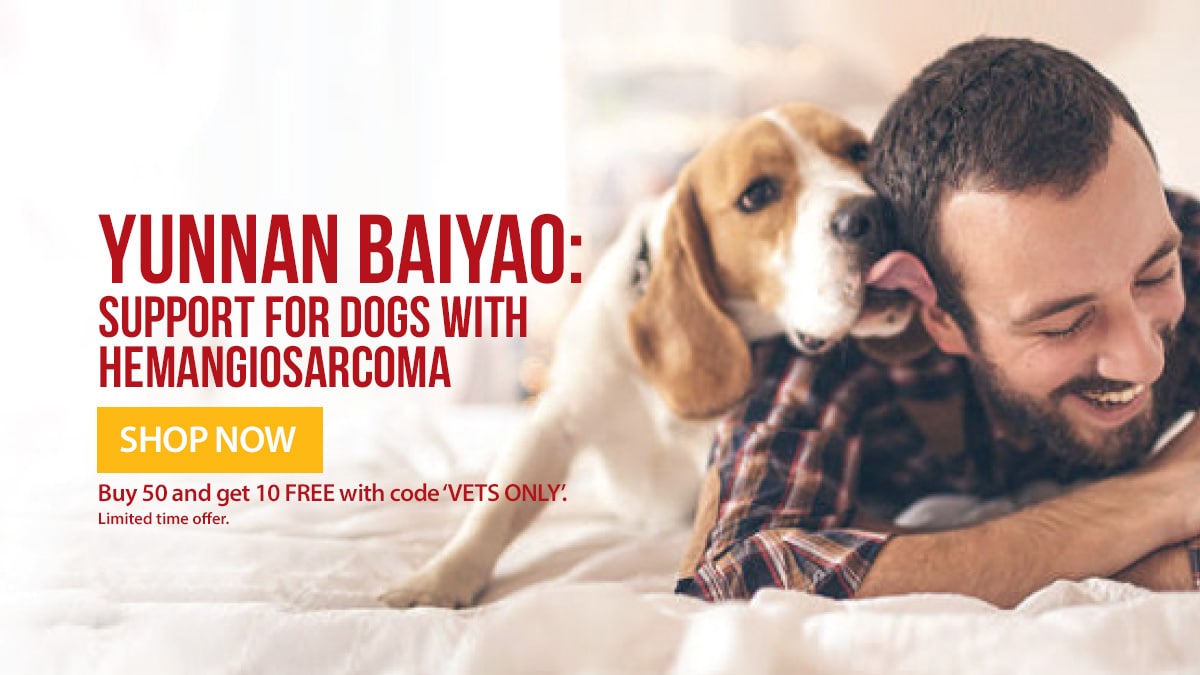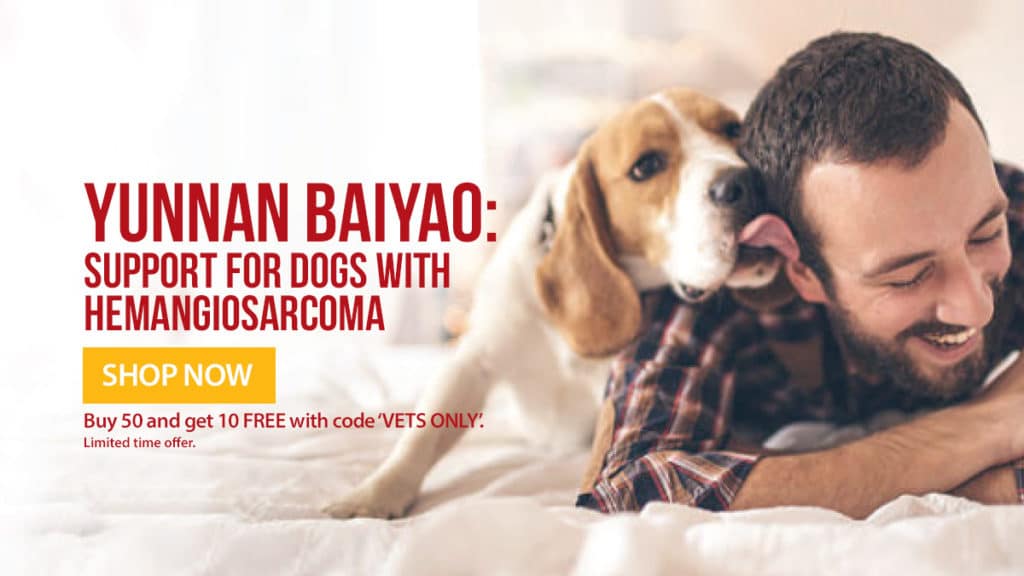 Why did we choose Yunnan Baiyao to start our Partner Program with Veterinarians, and why should you join?
Our program was developed with veterinarians in mind.
Yunnan Baiyao is a natural hemostatic used to control and stop bleeding and extend the life of dogs with bleeding cancers.
Trusted by veterinarians, including the University of Colorado Veterinary Medicine, Yunnan Baiyao is our best selling product and a favorite of pet owners who want to improve the quality of life and longevity of their furry friends.
Sign Up in our form below  in order to get access to generous wholesale pricing, and more.
Take advantage of special DVM Exclusive program perks:
• 15% off already low prices, every day
• A listing on our website to help you attract new clients (we get 10,000 pet owner visits a month!)
• VIP support, including exclusive informational resources about Yunnan Baiyao for you and your clients
• Priority shipping available
• US-based company with large inventory
• PO + Invoice payments
• Affiliate commissions for direct referrals
And if you sign up by January 31, 2021 save 30% on your first order! So what are you waiting for?
Help Your Patients with Cancer Live Longer
Owners of pets with cancerous tumors have discovered that Yunnan Baiyao prolongs the life of their pets by stemming the destructive internal bleeding the tumors cause that are often the ultimate cause of death, not the cancer itself. With the help of Yunnan Baiyao pets live months, sometimes up to a year longer in greater comfort. 
You too can help your client's furry family members live longer and with more comfort by prescribing and offering Yunnan Baiyao right in your office.
Best Value Yunnan Baiyao is Available to Partner Program Members at Wholesale
Yunnan Baiao is a proprietary traditional Chinese medicine formula that has been in use for its hemostatic properties by herbalists, traditional Chinese and alternative medicine practitioners and veterinarians with human patients and pets. Yunnan Baiyao helps stop internal bleeding, helps pain management, improves quality of life, energy and appetite.  
Currently Yunnan Baiao  is our bestseller product and we have thousands of happy customers grateful to be able to snuggle their pets for a bit longer. We want to help you spread bring this amazing remedy to your practice, help your clients and their pets.
We offer the original Yunnan Baiao at a price that will allow you to offer it at a great value to your customers and generate revenue for your own business.
Best Chinese Medicines: Partnership & Wholesale with Credibility and Trust
We take pride in our transparency with consumers and stand behind the quality and freshness of the products we sell, something that is always key since the freshest herbs have the greatest potency, and lose potency the longer they sit on the shelf. You can trust us with timely delivery and our supply is guaranteed fresh at the start of their shelf life.
If interested, please complete the form below, and we will get in touch…
15% off standard wholesale.
Get better pricing on all our products.
Priority shipping for over $200 orders.
Products will get to you faster with our priority shipping.
VIP email address
More deals and offers are sent to our VIP email address
Start Your Partner Journey