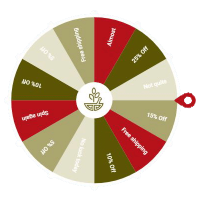 Enter your email for the chance to win a big discount on your first order!
Whether you're looking to shed a few pounds or you're ready for a major transformation, Chinese weight loss tea can help you drop the weight
Read More »
$6.95 Domestic Flat Rate Shipping
We will process and ship most orders within 1 – 2 business days. We make every effort to ship on Saturday's, but it is not guaranteed. We observe USPS recognized holidays'.
Orders containing Yunnan Baiyao Capsules and/or Turkey Tail mushrooms ONLY (no other products) ship from Arlington, WA. 
All other orders, including mixed orders of Yunnan Baiyao (Capsules/Powder/Patch), Turkey Tail mushrooms and other products ship from Scurry, TX.
You will receive a confirmation email upon successful placement of your order. You will receive additional email notifications with tracking information at the time of shipment and at successful delivery. If you have not received these emails, please check your spam.
Domestic shipping rates and delivery times (including shipping and handling times) are as follows:
**NOTE: Due to the nature of our business, we cannot offer overnight shipping at this time.
International shipping rates start at $39 and are based on total order value.
Best Chinese Medicines will accept international orders subject to our Terms of Use and the following:  
We typically will ship via USPS International Mail. Packages over 1 lb will ship via USPS Priority International Mail where available. 
Stated delivery time by the USPS for International shipping is 7 – 21 days; however, that does not include any time spent in customs either in the USA or in destination country.
Indemnification and Waiver
Per our Terms and Conditions, unless we have agreed to pay for shipping as part of a promotion, all shipping is charged to you and will be included on the order invoice or by separate invoice if shipping charges are not ascertainable in advance. In all cases, Best Chinese Medicines' responsibility for the risk of loss ceases upon delivery to the shipper, and thereafter, you will bear the risk of loss.
You must make all claims arising from shipping directly to the shipper, unless the shipper requires Best Chinese Medicines to submit the claim. If so required, Best Chinese Medicines will process and submit a claim to the shipper on behalf of the Customer for damages or loss that occurred during shipping. In no event will Best Chinese Medicines have liability to the Customer with respect to Best Chinese Medicines' handling of the claim nor is Best Chinese Medicines responsible for the shipper's claim adjudication.