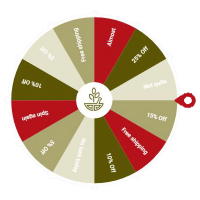 Enter your email for the chance to win a big discount on your first order!
When you think of China, do images of buzzing cities, the Great Wall, vast rice fields, silk shops, and dumplings fill your mind? These are
Read More »
We take expiration dates seriously!
We purchase our products in small batches from a direct wholesaler so they never sit on our shelves for long
Most products have expiration dates of at least 2-3 years in the future, and a select few expire in 1-1.5 years
We check all of our products' expiration dates before packaging every order
If you ever have concerns about the expiration date of a certain product, please feel free to send us an email at [email protected] or use the Contact Us form on this website
Thank you for visiting BCM and we appreciate doing business with you!